Located on a pristine stretch of California's coast two hours north of Los Angeles and five hours south of San Francisco, Santa Barbara brings together the Golden State's Spanish influence, laid-back vibe, and upscale sensibility in a way few places can. Here are some ideas to help you make the most of your visit to The American Riviera®.
Chill at the Beach
Santa Barbara is best known for its broad, sandy beaches, and whether you're looking to catch the perfect wave or the perfect sunset, there are plenty from which to choose.
East Beach is a favorite located east of State Street, Santa Barbara's main thoroughfare for shopping and dining, and Stearns Wharf, the oldest working pier in California. At its eastern end, you'll find volleyball courts and a grass park with picnic tables. Across the street is a paved bike path that goes to the Santa Barbara City College. Rent a surrey or bike at Wheel Fun Rentals to explore the waterfront and harbor.
If you've got Fido in tow, head to Arroyo Burro Beach , a flat, dog-friendly spot for a game of fetch. Butterfly Beach in Montecito faces west, making it ideal for watching sunset, and Leadbetter Beach is popular for surfing, boogie boarding, and paddle-boarding.
Wine and Dine
As a world-class destination, Santa Barbara does not disappoint when it comes to food and drink, and the surrounding area now rivals Northern California's Napa and Sonoma regions for wine production. The valleys created by the Santa Ynez Mountains are dotted with rolling vineyards, and their tasting rooms welcome locals and tourists alike. If you prefer to stay downtown, Santa Barbara's Urban Wine Trail brings wine from nearby wine country to more than two-dozen tasting rooms. 
With so many activities, you'll need to stay fueled. Fortunately, there are plenty of dining options—from the tasty and inexpensive La Super-Rica Taqueria, to the world-class Wine Cask featuring multi-course, seasonal dishes with an award-winning wine selection. A local, dog-friendly favorite is Louie's California Bistro, which serves California comfort food in the Victorian Upham Hotel. Stylish Blush Restaurant and Lounge is in the heart of downtown and serves inventive cocktails and a delicious brunch. For breakfast or lunch on the water, try the East Beach Grill with its relaxed, sunny ambiance.
Embrace Nature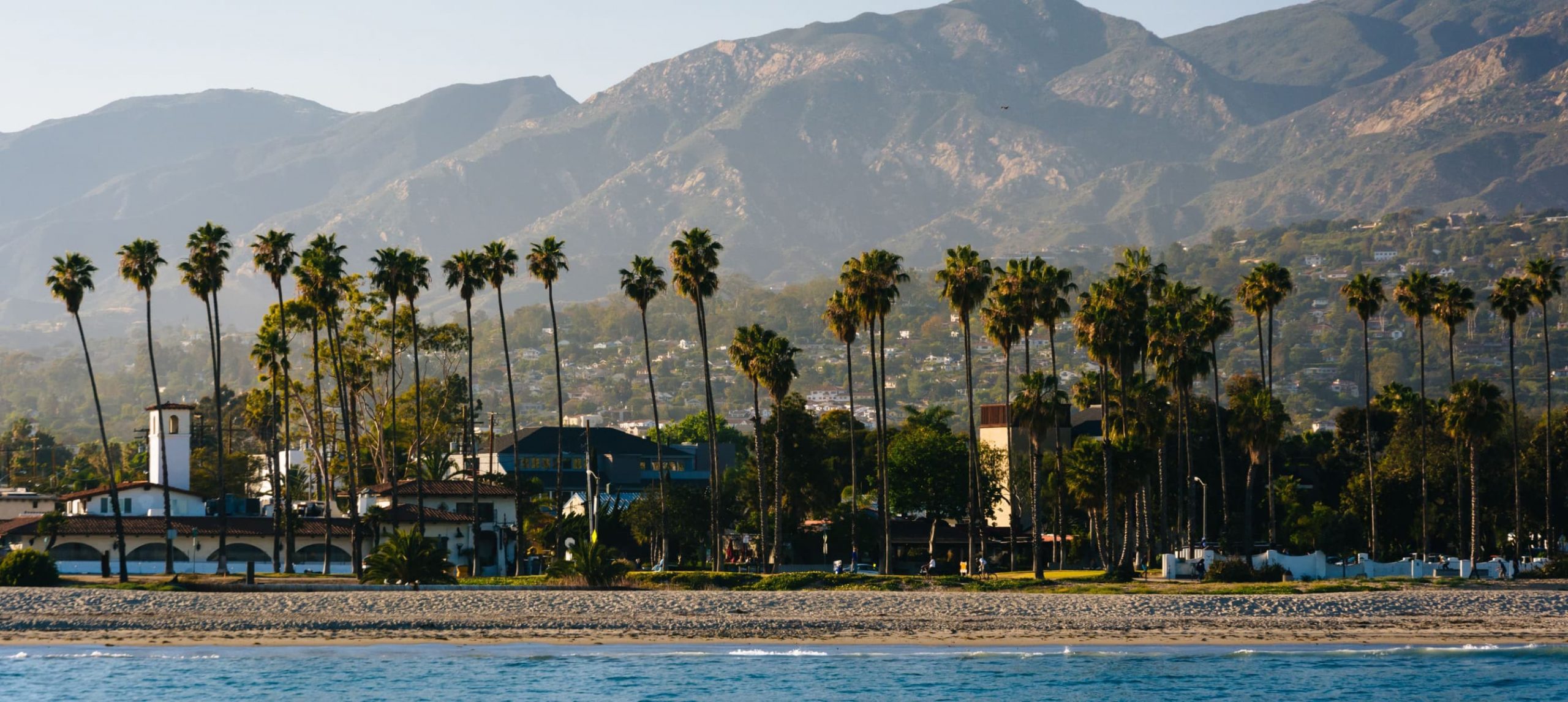 The beauty of Santa Barbara is that there's never a shortage of outdoor inspiration. Just off the shore is Channel Islands National Park,), an archipelago where you can kayak through caves, snorkel in pristine waters, and hike among wildlife.
Whale watching is a must-do in Santa Barbara, whose coastal waters provide passage for humpback, blue, gray, and killer whales. Condor Express and the Sunset Kidd are two of several companies that offer unforgettable whale-watching excursions, with November to April being the best time of year to go.
Santa Barbara is also at the doorstep of the Los Padres National Forest, which extends from San Luis Obispo to northern Los Angeles. The nearby Romero Canyon Trailhead is popular with hikers and mountain bikers. Los Padres also provides opportunities for camping, fishing, and swimming.
Be a History Buff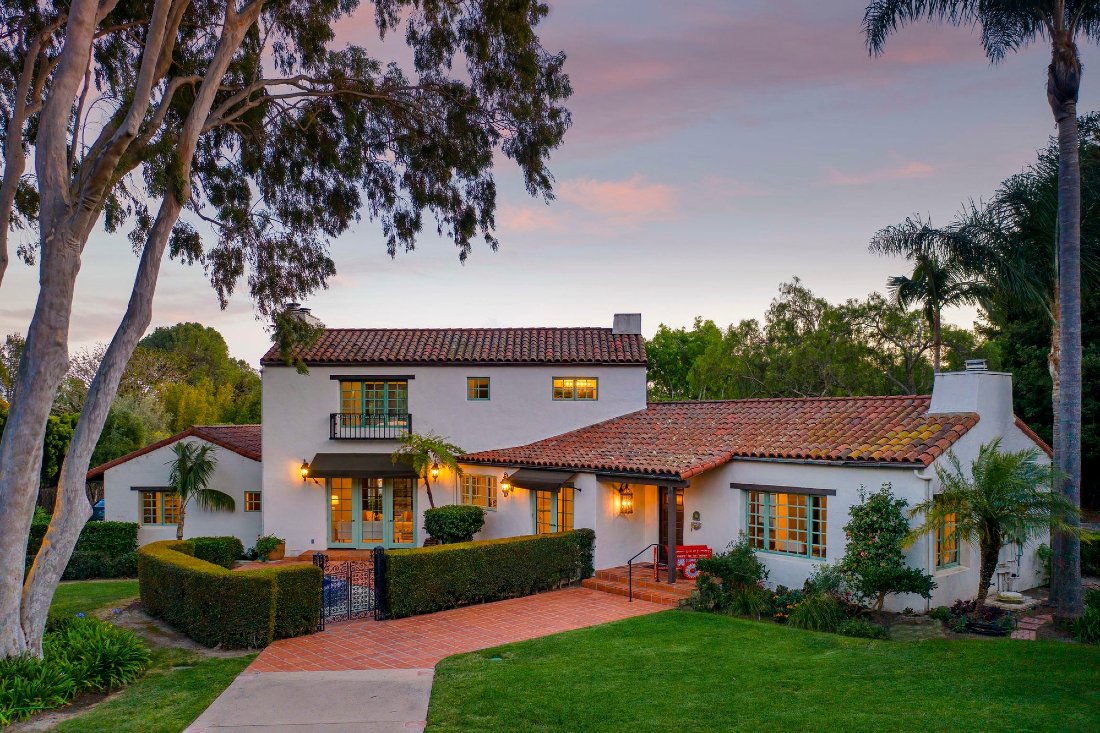 While it is Santa Barbara's period of Spanish settlement that is most enduring, the region was first inhabited by the Chumash Indians. Check out the Santa Barbara Museum of Natural History and the Santa Barbara Historical Museum to learn about these master basket makers and boat builders.
In the late 1700s, the Spanish settled in the region. Don't miss Old Mission Santa Barbara, the town's chief cultural and historic landmark. Established in 1786, it is the 10th of 21 California missions set up by the Spanish Franciscans and offers tours of the buildings and grounds.
When to Go
There is no bad time to visit Santa Barbara. If you're looking for a classic beach experience, the perfect months are July and August when the sun and the waters are warmest. This is also high season with larger crowds and higher prices. Visiting in the shoulder season—late spring or early fall—is ideal because the weather's still nice, but crowds have thinned and accommodations cost less. Winter is cooler and can be rainy. While you probably won't be able to sunbathe or go swimming (without a wetsuit!), you can still enjoy most of Santa Barbara's attractions for a fraction of the cost and with a lot more elbow room.
Where to Stay
In Santa Barbara you will find accommodations for every lifestyle and budget. For a real splurge, there's the Belmond El Encanto with luxury rooms and suites, an infinity pool, and boutique spa. At the Four Seasons Resort Biltmore Santa Barbara, you'll experience oceanfront luxury on 22 acres of lush gardens. If you really want to get away from it all, check in at the elegant San Ysidro Ranch nestled in the mountains. Popular among the Hollywood elite, it is considered one of the country's premier hotels.
The Simpson House Inn and Montecito Inn are boutique properties in the downtown area with easy access to shops, restaurants, and the beach. The Simpson House Inn offers rooms, cottages, and suites surrounded by an English garden, and the Spanish-style Montecito Inn was built in 1928 by Charlie Chaplin when Santa Barbara was a hub for the silver screen.
Closer to the beach, The Castillo Inn is an upscale motel offering great value half a block from the Santa Barbara Harbor and West Beach. Near Stearns Wharf is the reasonably-priced Hotel Milo. Blending beach chic and Spanish Colonial décor, it features two heated pools, a free continental breakfast, and two-hour free bike rentals. For the full resort experience, The Fess Parker, a DoubleTree by Hilton Resort is a great option across from East Beach.
Getting There and Getting Around
The easiest way to get to and travel around Santa Barbara is by car, and most visitors incorporate Santa Barbara into a longer road trip along the Route 1 Pacific Coast Highway. Santa Barbara is also served by a small airport with frequent service to and from select western cities. For a more leisurely journey, Amtrak's Coast Starlight train pulls into town at Stearns Wharf. Hugging the coast from San Luis Obispo south to San Diego, the route offers a window to some of California's most breathtaking scenery.