100%
Natural, biodegradable fibers
All-natural TENCEL™ Fibers are derived from sustainable beech trees
2x
Softer than cotton
All fabrics are biodegradable & antimicrobial, as well as lightweight and ultrasoft
100%
Made in the USA
All HappyLuxe products are proudly made in the USA
One Fabric, Two Great Feels
Our accessories comes in 2 variations of TENCEL™ fibers, giving a unique skin feel with its unique features:
Classic Jersey - Lightweight and breathable, this version is soft, smooth, and cool to the touch.
Brushed "Eco-Cashmere" - This Rib version has all the great features of our Jersey, but it's brushed for a soft, fuzzy Cashmere-feel.
How to care for your travel and lounge gear click here.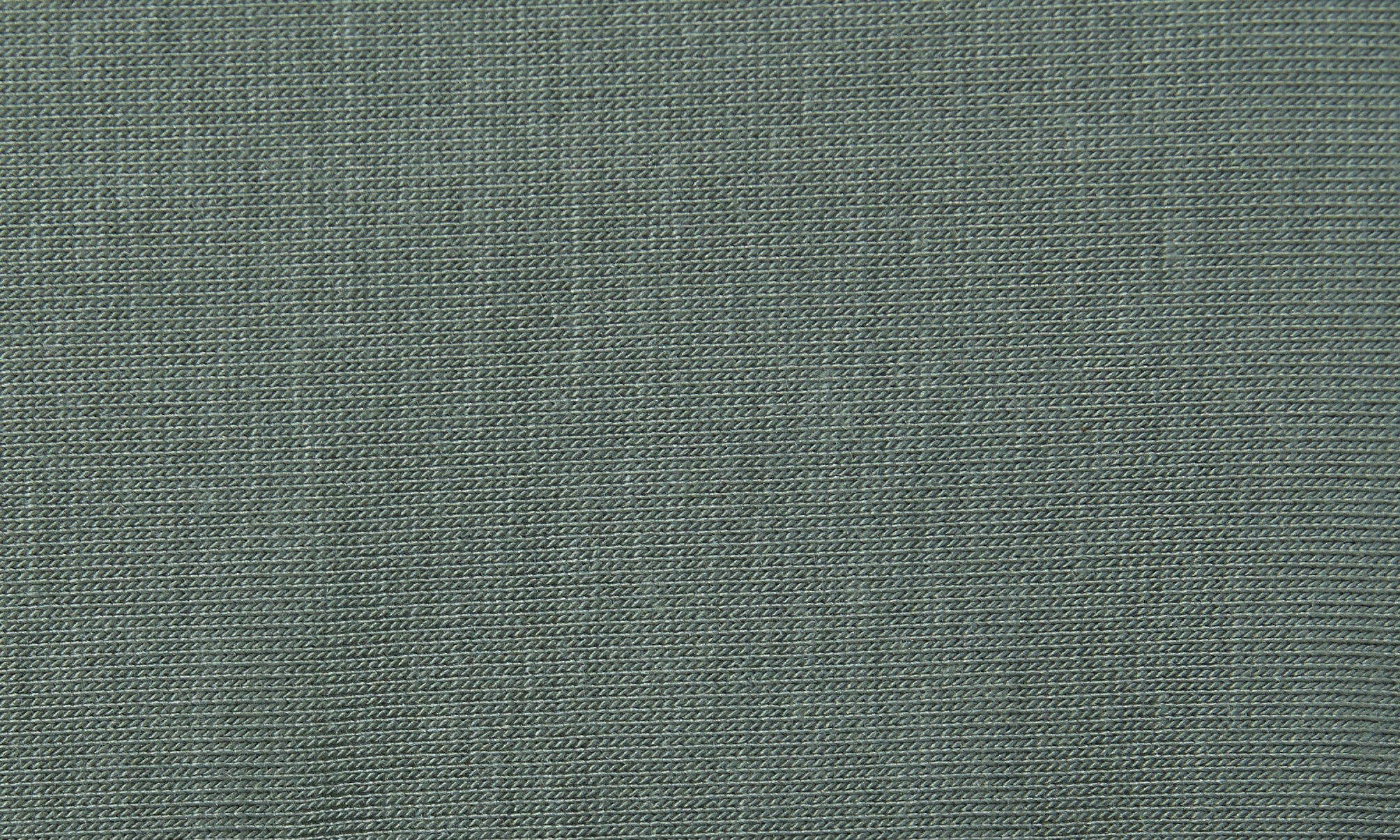 Classic Jersey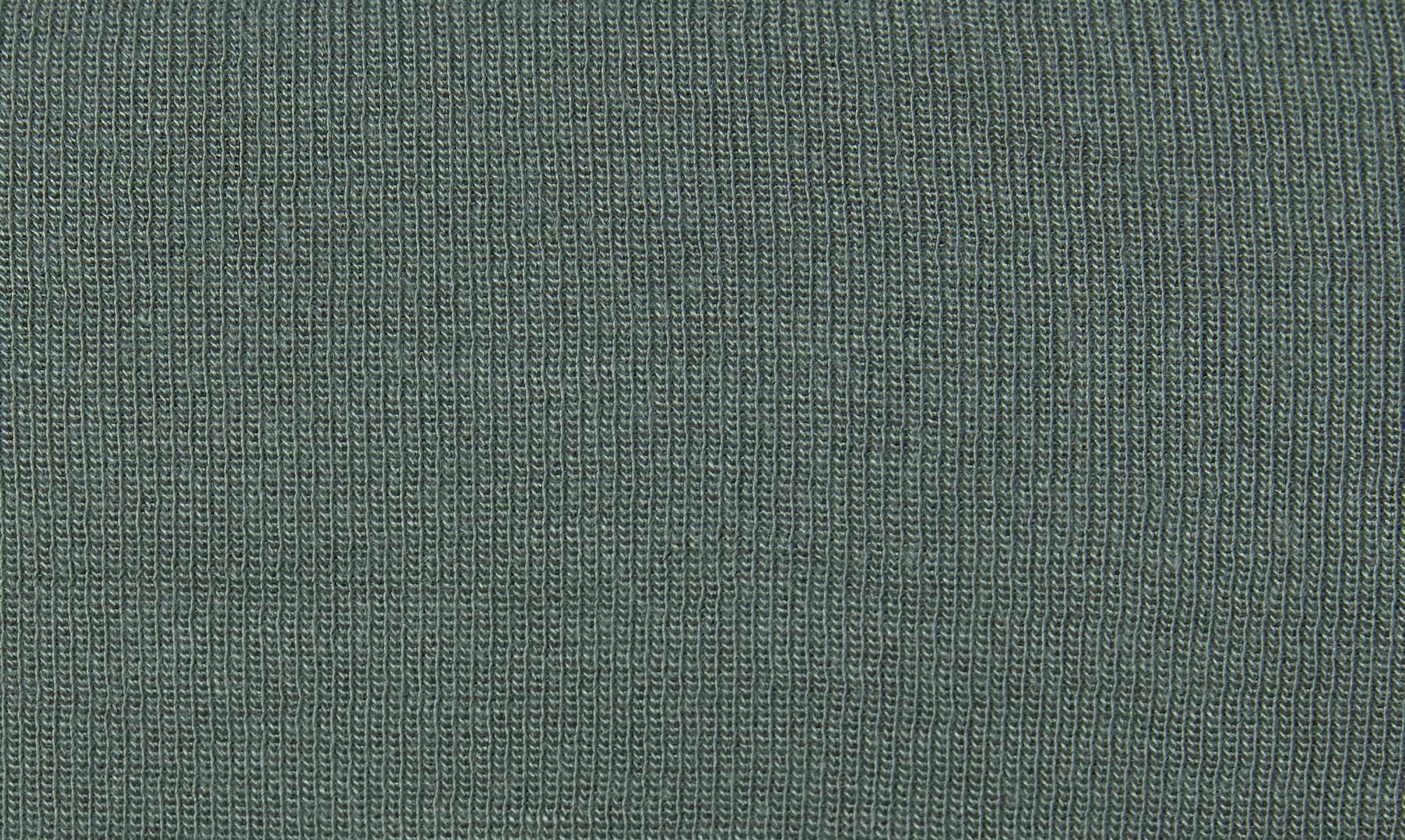 Brushed "Eco-Cashmere"
The Smart Traveler
Together, HappyLuxe travel accessories guarantee luxurious comfort, no matter your destination.
Shop Now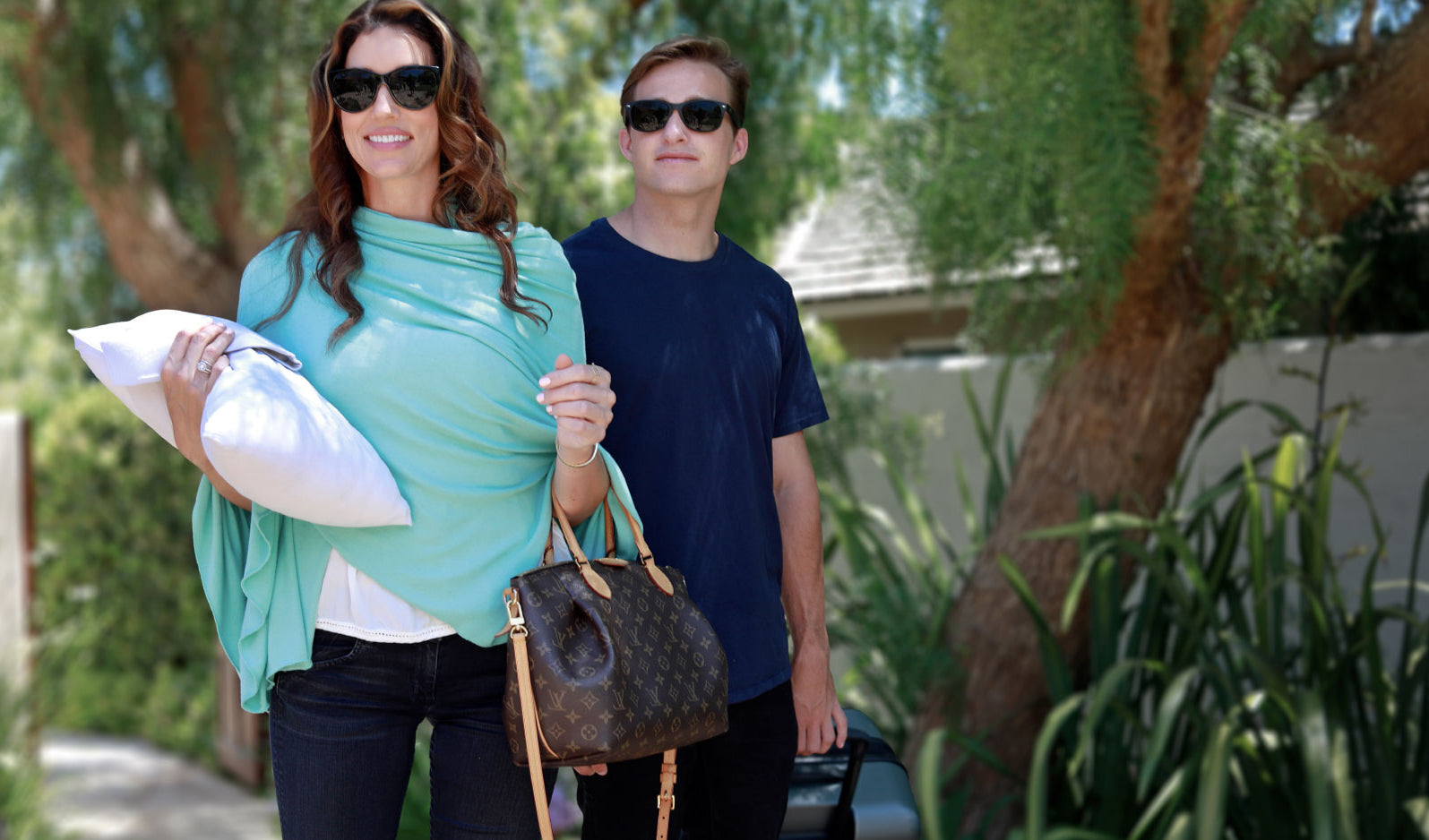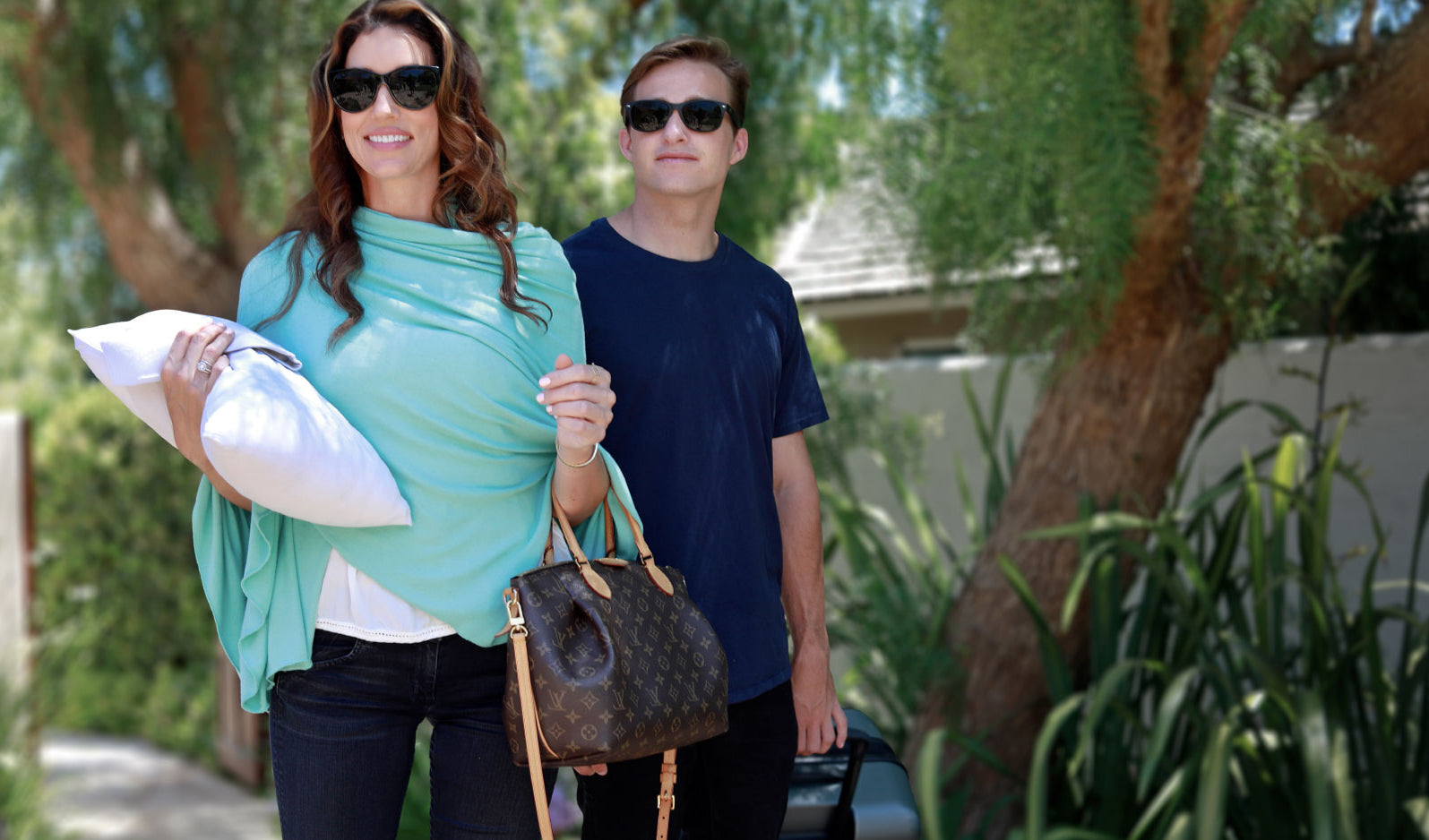 The Travel Pillow
Comfy, Super soft and HYPOALLERGENIC. Perfect for naps, road trips, plane rides and more.
The Wayfarer Travel Wrap
A fashionable and versatile wrap that can be used as a travel blanket, scarf, cover-up, pashmina, and so much more. Comes in two fabrics. The Classic Modal and the Eco-Cashmere Modal.
"The key to streamlining your travel experience from start to finish is to find multi-purpose accessories and gear that'll get you where you're going as comfortably and efficiently as possible. We also love that it comes in a huge selection of colors to best suit your personal style."

"I absolutely love this wrap!! It is the perfect weight and size for travel."

"For the snoozer who can get shut-eye anywhere, HappyLuxe's travel-friendly nap pillow makes it easy to find rest in airports, planes, offices and anywhere else."

"If I am cold, I can wrap it around my neck or lay it over my legs as a little blanket. If [it's] sunny when I land, I can whip it out and drape it over my shoulders for sun protection"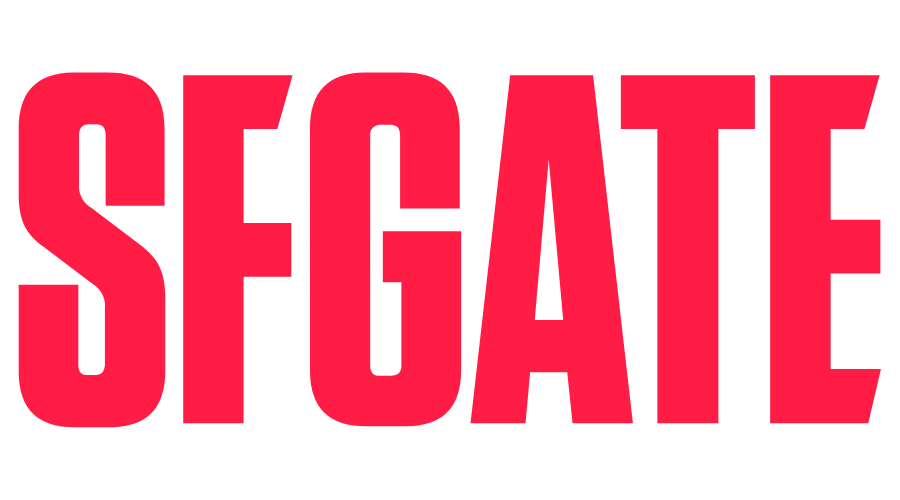 "If you are looking for a travel wrap made in the USA, this is a great one to consider. It is simple, folds and packs up well, and doesn't take up much room in the luggage. I find it works particularly well for using on long flights, train journeys, and bus rides. Also great for covering chest, shoulders, and arms from the sun."

"The HappyLuxe Travel Wrap is an incredible addition for those of us who get cold often. It's incredibly soft and can be used in so many ways. You can use it as a traditional scarf, a wrap for cooler temperatures, or even a blanket during planes or train rides."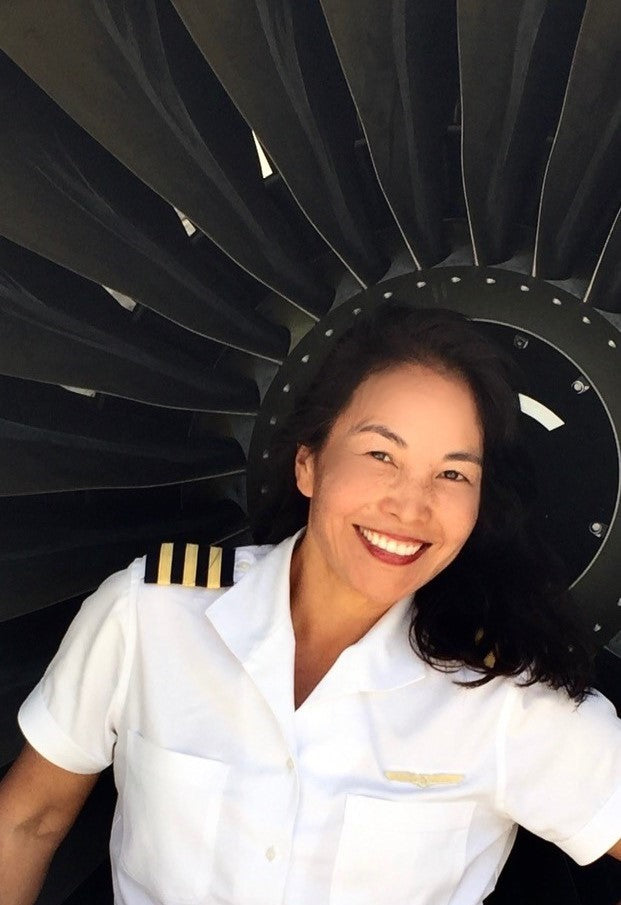 Our Designer
Designer Leah Murakami serves as a pilot for a major airline, and was previously with the Air National Guard. She yearned for a neck pillow that would provide enough support and comfort to sleep restfully, especially while in an upright position. The inspiration came while she was flying both commercial aircraft and F-16s.
"I needed a great pillow. After searching long and hard, I realized that if I wanted the perfect travel pillow, I would have to design it myself."
Our Story