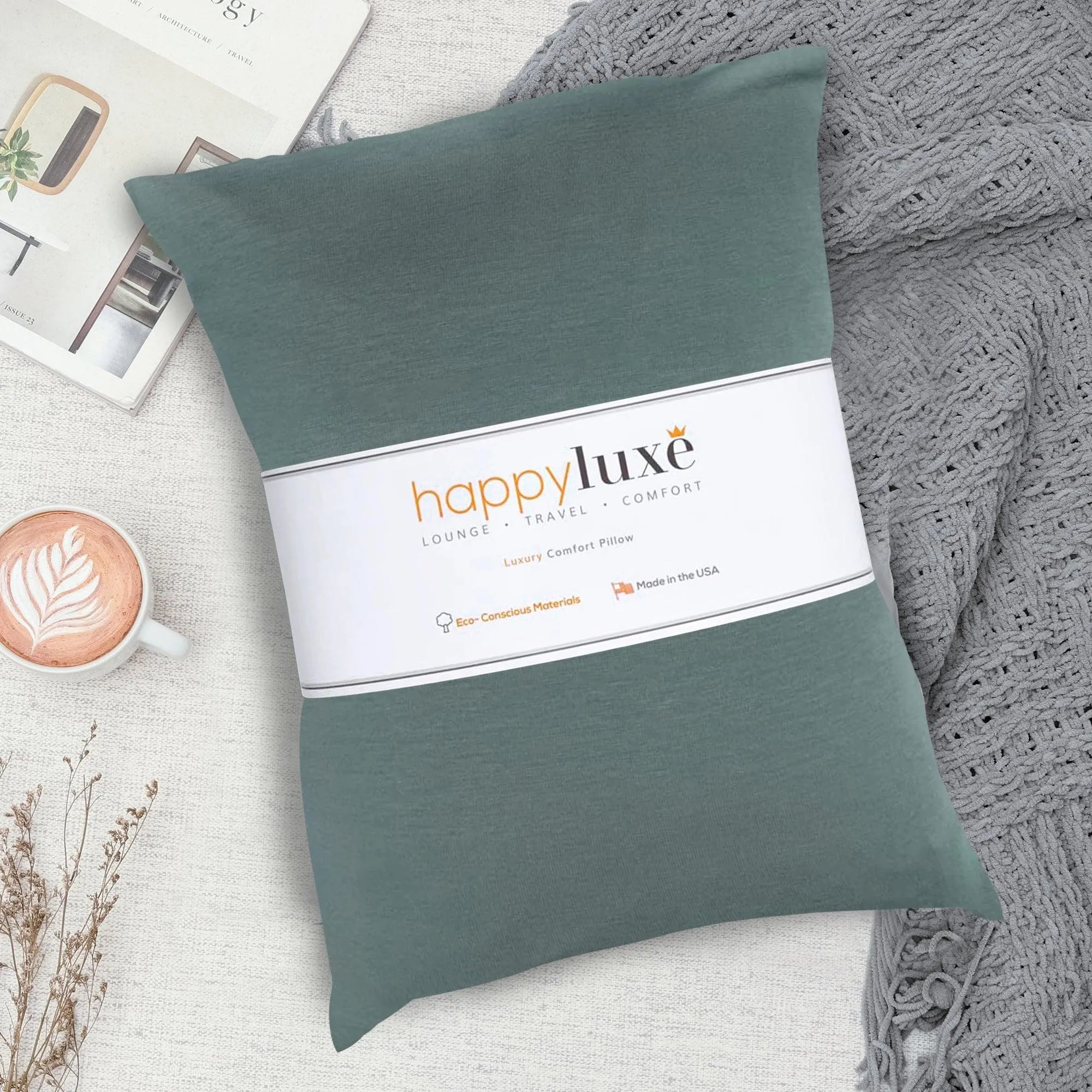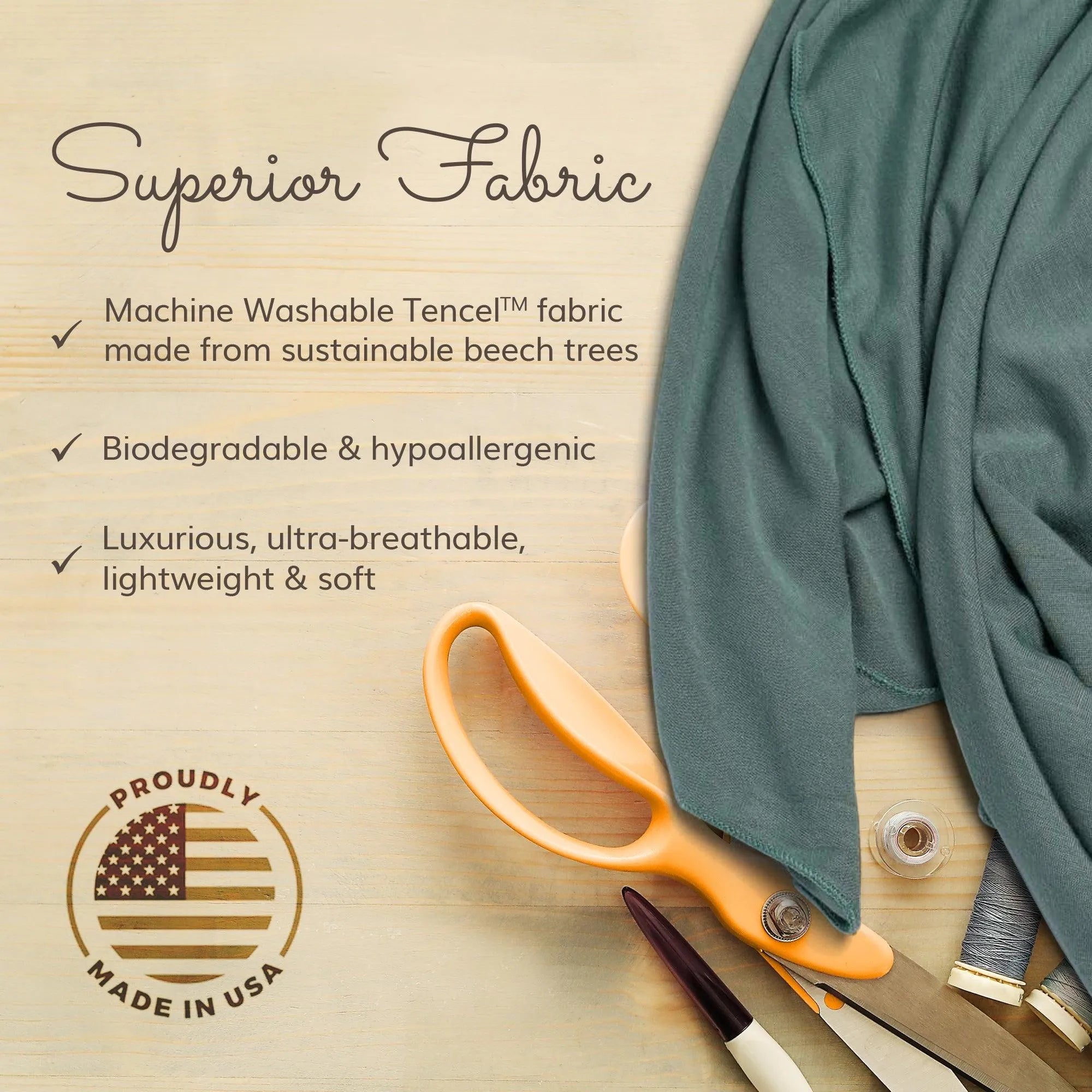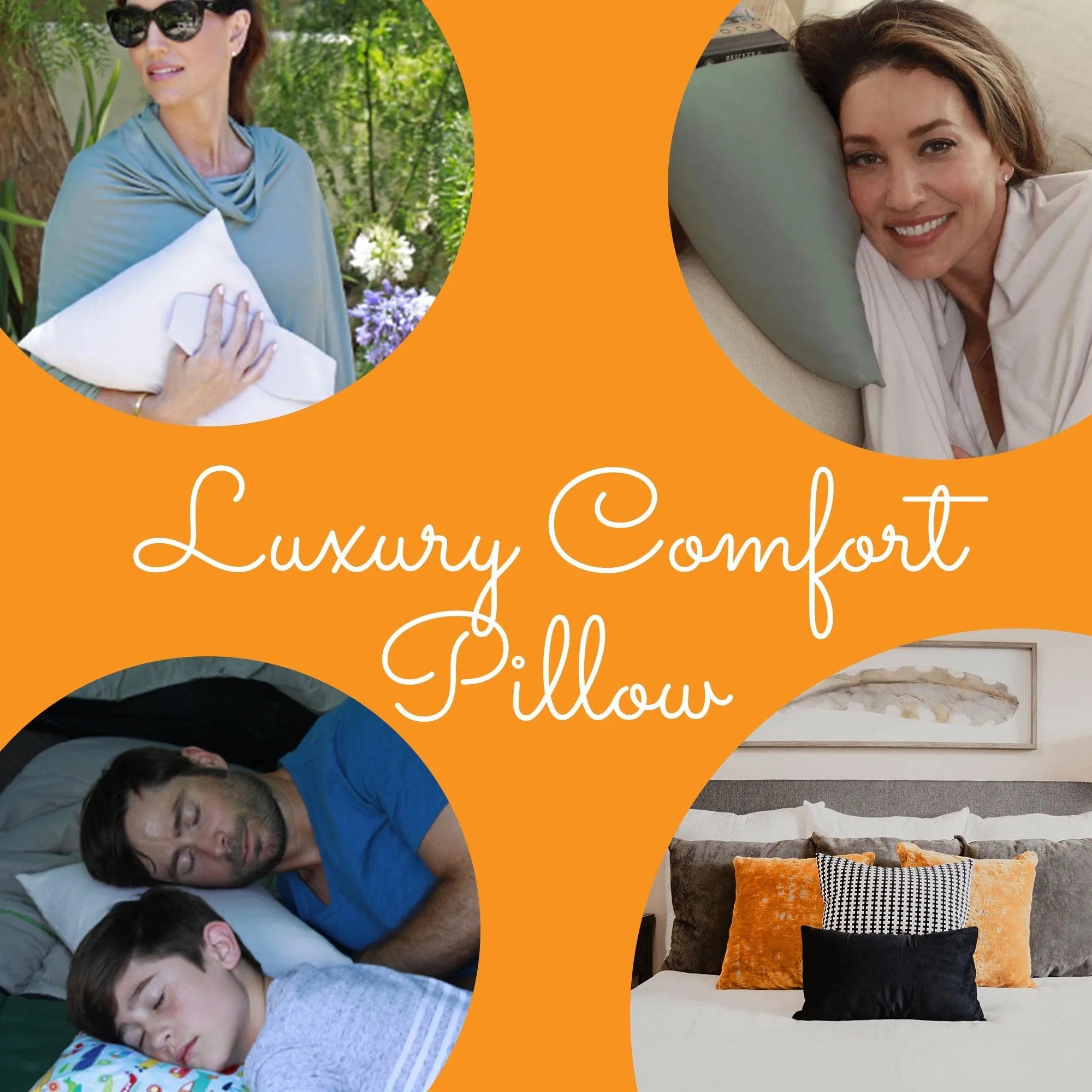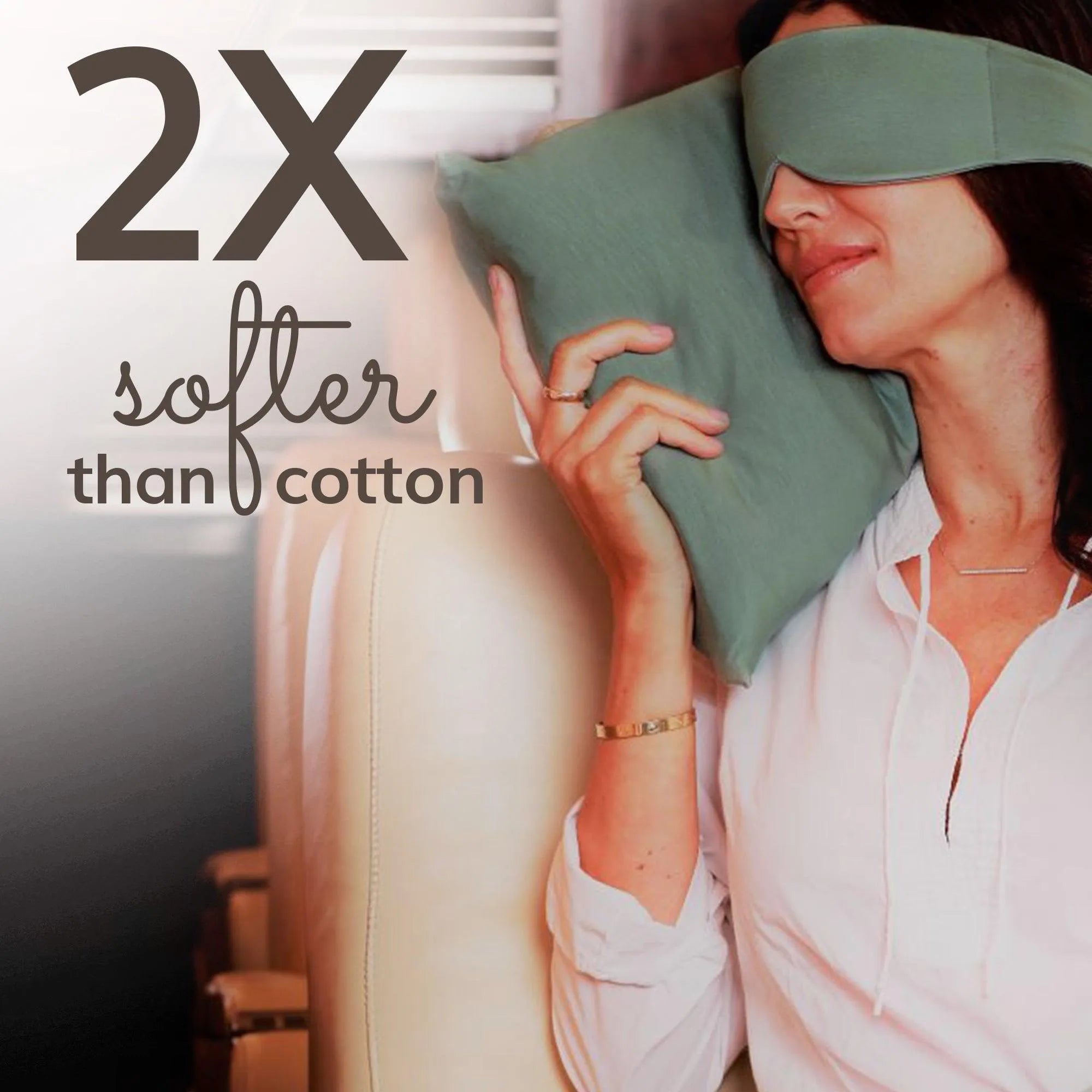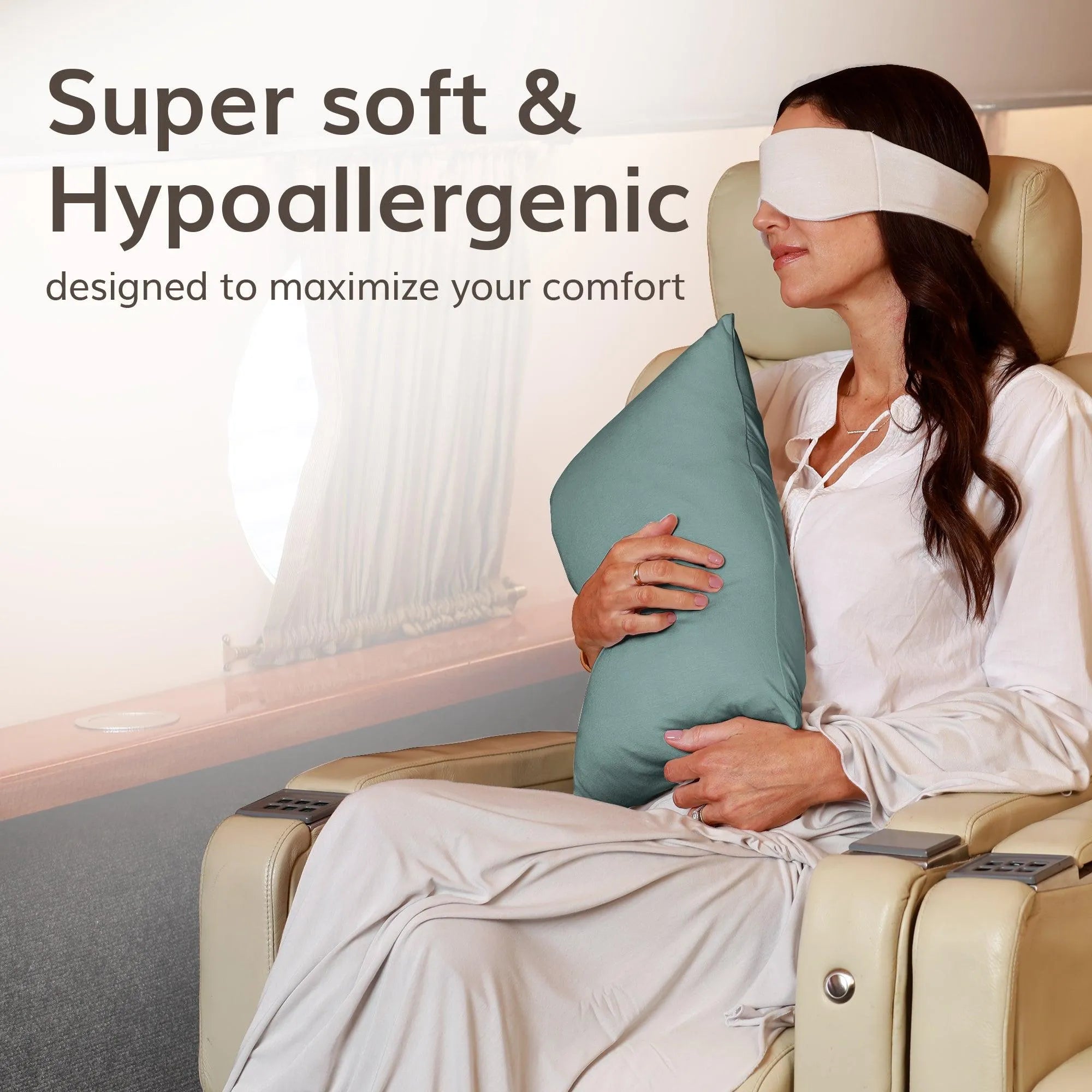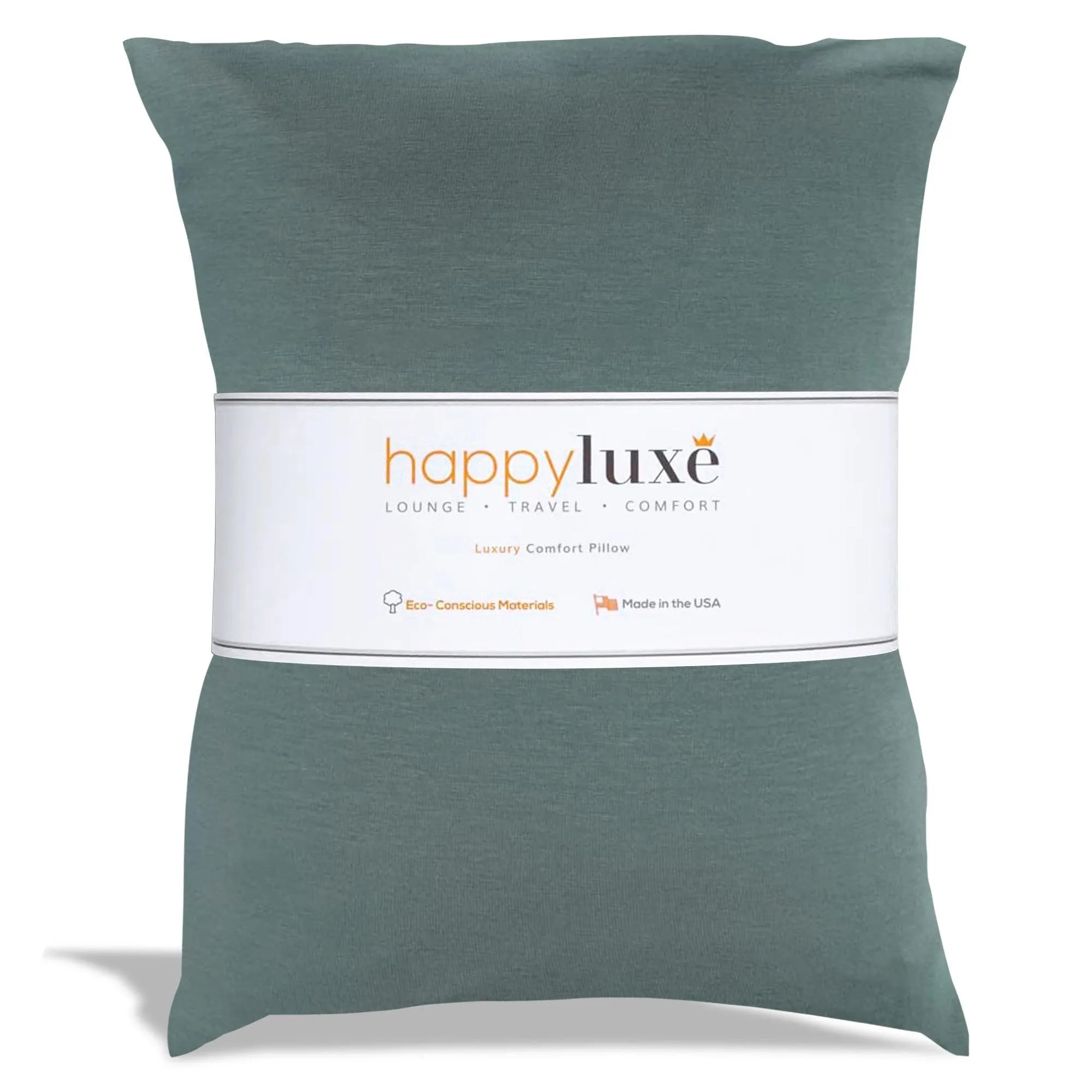 Odyssey Travel Pillow in Sage Green
---
Don't wait to purchase this dreamy HappyLuxe Odyssey Travel Pillow in Sage Green! It will be your trusted companion on road trips, plane rides, or anytime you need a soft place to lay your head.  From providing comfort on long trips to power naps, from planes to hotel rooms, and from beach chairs to hammocks, this pillow ensures that you can maximize your rest during your precious downtime.

PERFECT FOR TRAVEL, AROUND THE HOUSE, AND MORE

This 17" x 13" neck pillow is the perfect size to take with you when you are on the go. Soft and luxurious, this pillow is great for hotels, travel, road trips, camping, and anywhere you need a soft place to lay your head. Use it to provide comfort when taking a power nap, plane, bus, or car ride. Cushion your head, neck, and lower back anytime anywhere.
SUPER SOFT AND HYPOALLERGENIC

Our Odyssey travel pillow is crafted from Eco Friendly Tencel™ fibers. This extraordinary material is twice as soft as cotton, is very breathable, hypoallergenic, and is also made from sustainably harvested beech trees. Enjoy the smooth, soft, and lightweight feel of our luxurious neck pillows. We have created these amazing pillows for adults and kids to help provide a comfortable way to sleep while you travel, without adding much to your travel stuff.
Our small pillow and pillow case are both machine washable.  With angel hair faux down stuffing, and a 100% cotton cover our pillow is also hypoallergenic to ensure all customers can benefit from this dreamy product.  This soft travel-friendly pillow is specifically designed to maximize your comfort while you adventure out into the world. 
HIGH QUALITY AND MADE IN THE USA

This softer than cotton pillow is made with top-quality materials, is dust resistant, and can be used over and over again. HappyLuxe travel pillows are a compact size of 13x17 in. for many different uses. The pillow easily compresses to fit into a carry-on bag or backpack. We are proud to say all our products are sourced and manufactured in the USA.
At HappyLuxe we are committed to making sure our customers are thrilled with their purchase. We not only strive for happy customers, but we back it up with a 100% Satisfaction Guarantee. That means if you are unhappy with any of our products, for any reason,  we will give you a full refund, no questions asked.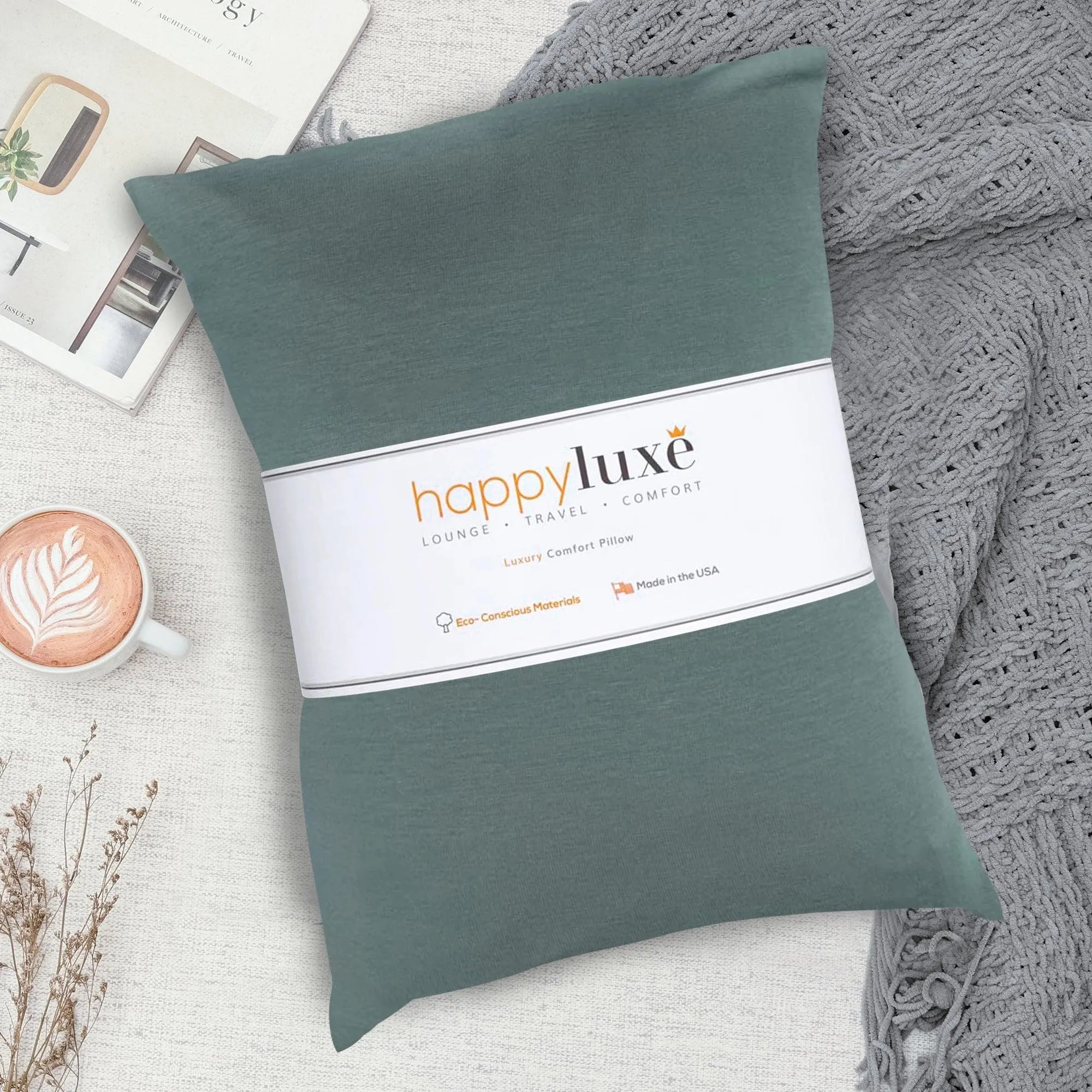 This product has no reviews yet.