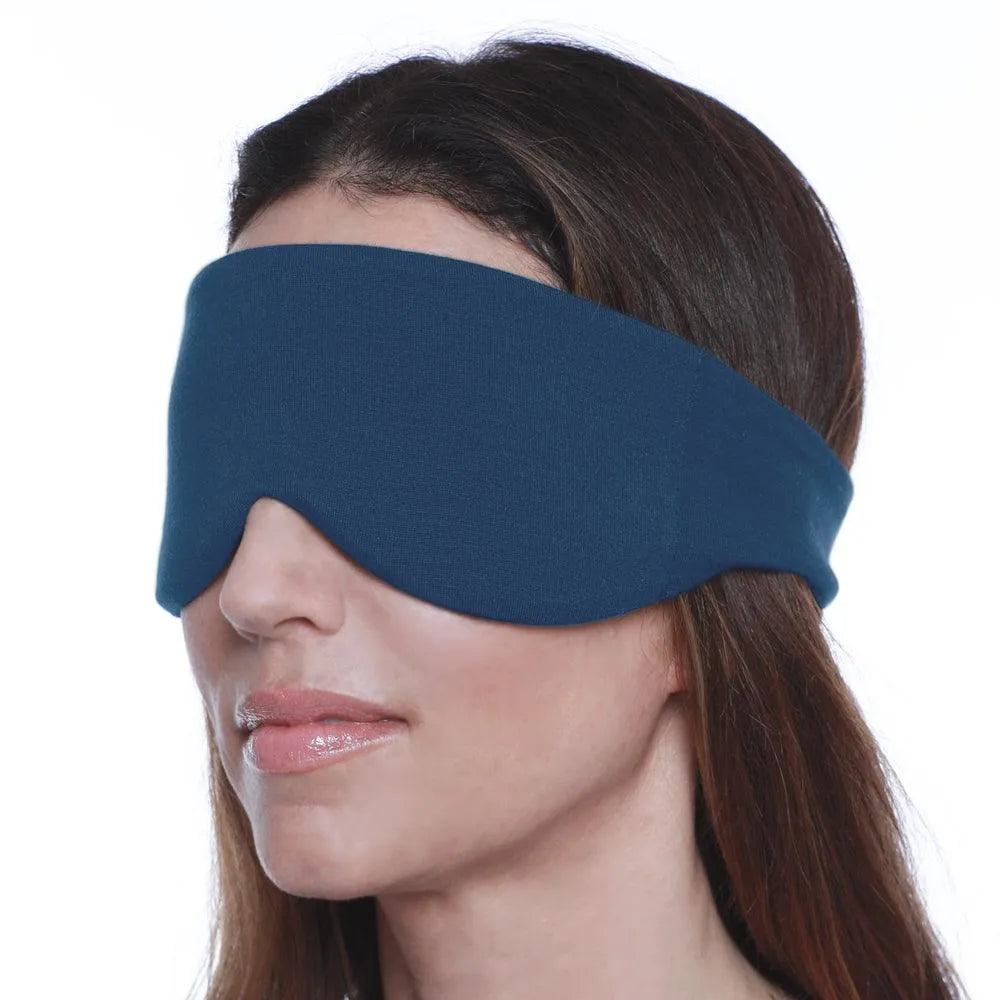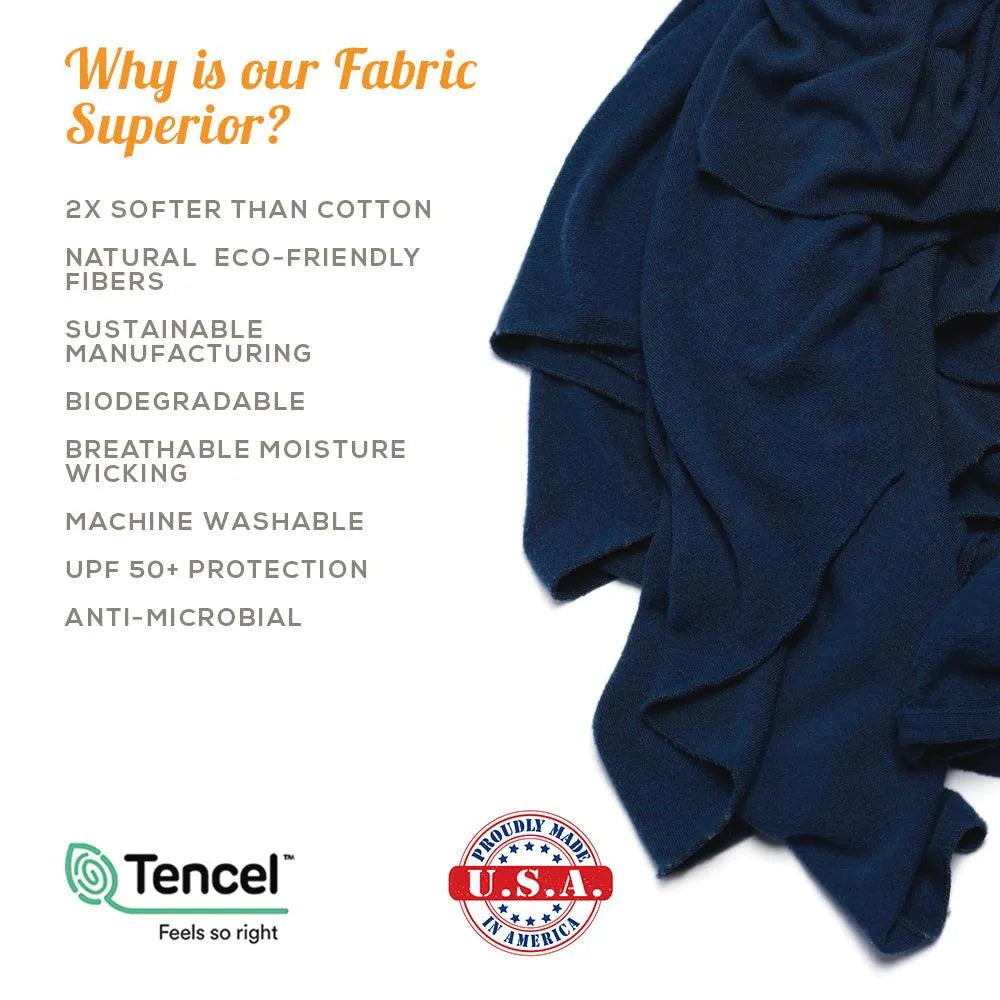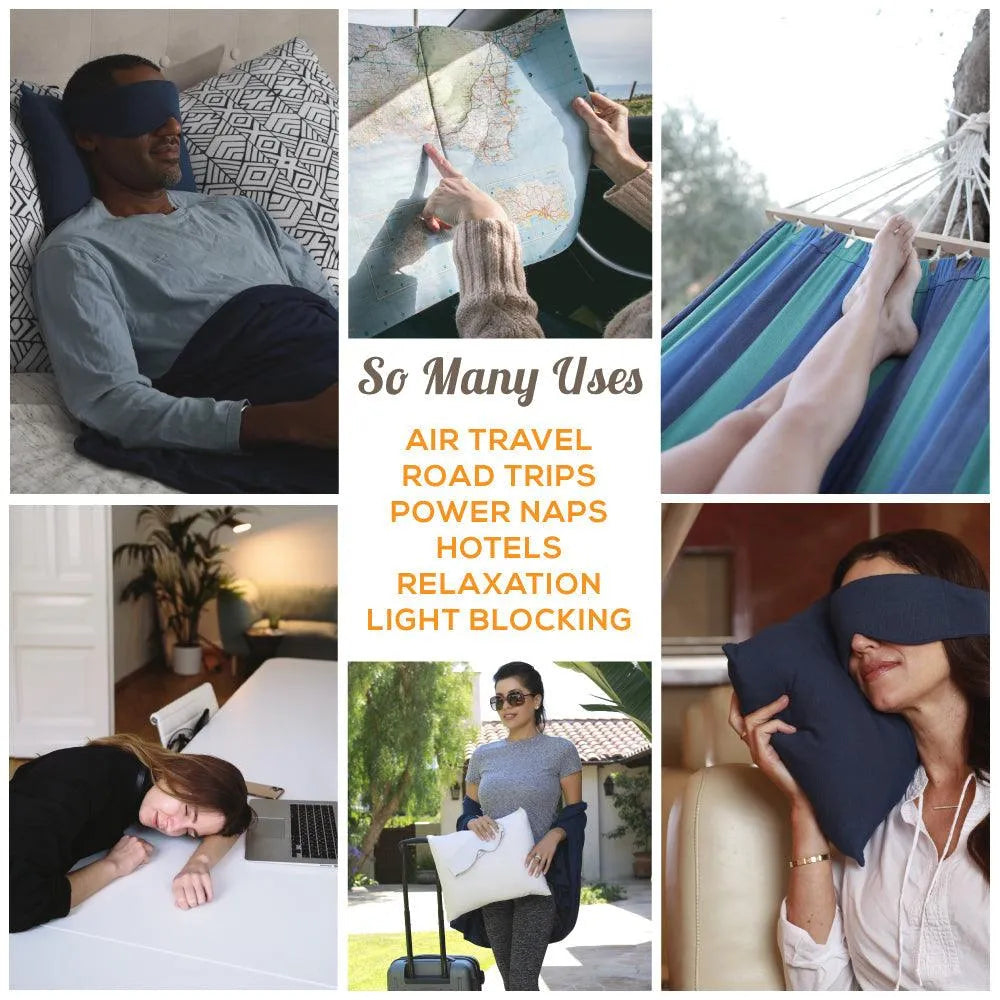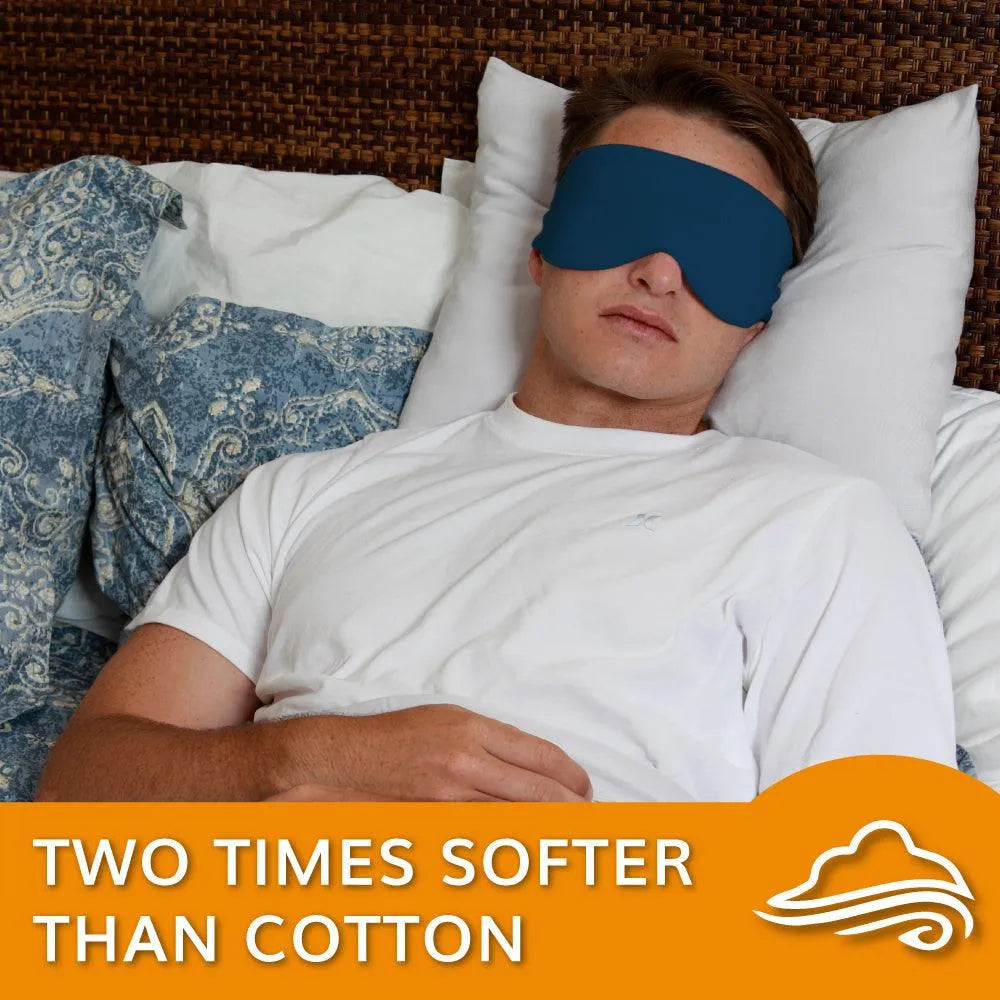 Escape Sleep Mask in Navy Blue
---
The Escape Sleep Mask in Navy Blue is sleek and functional. Our masks are great for wearing on a plane, when traveling, and at home. Super soft and made from sustainable Tencel™ fibers, the minimalist design ensures comfort while totally blocking the light. Drift off to dreamland and wake refreshed and ready for your next adventure.

PROMOTES A MORE RESTFUL SLEEP

The Escape Sleeping Mask is designed to provide blissful comfort. One size fits most. This eye cover for sleep is made to be naturally adjustable so that it can conform to your curves. There is a thick layer of special foam padding to block light and add more comfort to the mask. The mask slides right over the top of your head to ensure snugness, to keep out the light, and give you some peaceful rest.
IDEAL FOR HOME AND TRAVEL

This sleep eye mask is the perfect accessory to have with you for many occasions. It can be used for everyday sleeping, especially if bright lights shining through the windows is causing your sleep to be interrupted. It can also be used for sleeping in cars, trains, planes, or buses for any time you are traveling. Use it when staying at hotels for easy sleep whenever you are on the go. 
This lightweight eye shield is the perfect accessory when you need a little rest. Our Escape Sleep Mask provides the sensory deprivation that can make it easier to drift off to sleep by eliminating natural and artificial light, which both interfere with our natural circadian rhythm. The soft, layered fabric is soothing, weighs next to nothing, and can easily be slipped into any size bag.
MACHINE WASHABLE AND MADE IN THE USA

The simple design of these lightweight sleep masks, combined with its luxurious Tencel fibers, makes it easy to clean and to keep looking and feeling as good as new. Simply wash your sleep mask in cold water on your machine's gentle cycle with like colors. Lie flat to dry. Made of 95% Tencel™ and 5% Spandex, our sleeping mask is perfect for all of life's journeys. We are proud to say all our products are sourced and manufactured in the USA.
At HappyLuxe we are committed to making sure our customers are thrilled with their purchase. We not only strive for happy customers, but we back it up with a 100% Satisfaction Guarantee. That means if you are unhappy with any of our products, for any reason,  we will give you a full refund, no questions asked.